Food Services and Drinking Places Waste Services
NAICS Code 722
Discover Food Services and Drinking Places waste handlers (NAICS Code 722) as reported to the United States EPA. Whether they are generators, transporters, transfer facilities, recyclers or TSDF locations, click on each listing below for details and contact information.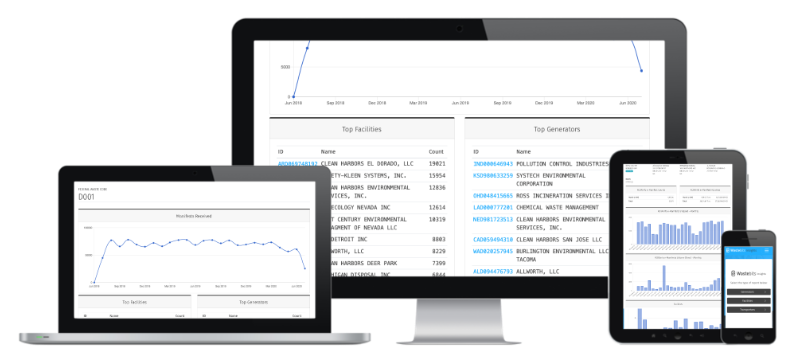 Looking for detailed information regarding waste trends and data for Food Services and Drinking Places handlers?
Free Reports on Wastebits Insights™
Industries in the Food Services and Drinking Places subsector prepare meals, snacks, and beverages to customer order for immediate on-premises and off-premises consumption. There is a wide range of establishments in these industries. Some provide food and drink only, while others provide various combinations of seating space, waiter/waitress services, and incidental amenities, such as limited entertainment. The industries in the subsector are grouped based on the type and level of services provided. The industry groups are Special Food Services, such as food service contractors, caterers, and mobile food services; Drinking Places (Alcoholic Beverages); and Restaurants and Other Eating Places.

Food and beverage services at hotels and motels, amusement parks, theaters, casinos, country clubs, similar recreational facilities, and civic and social organizations are included in this subsector only if these services are provided by a separate establishment primarily engaged in providing food and beverage services.

Excluded from this subsector are establishments operating dinner cruises. These establishments are classified in Subsector 487, Scenic and Sightseeing Transportation, because they utilize transportation equipment to provide scenic recreational entertainment.
NAICS Code 722–Food Services and Drinking Places parent categories:
NAICS Code 722–Food Services and Drinking Places sub-categories:
Handlers of Food Services and Drinking Places Waste
Interested in the full list of waste handlers? Try our
Waste Location Search.